armyofsnails
So the bit behind cut is basically my own food wank... Because I can, and I haven't done it in quite some time.
So in honour of S and I, I have made a whole octopus stew (decapitated, tenderised and thrown into the pot with spices, vegetables and half a bottle of wine):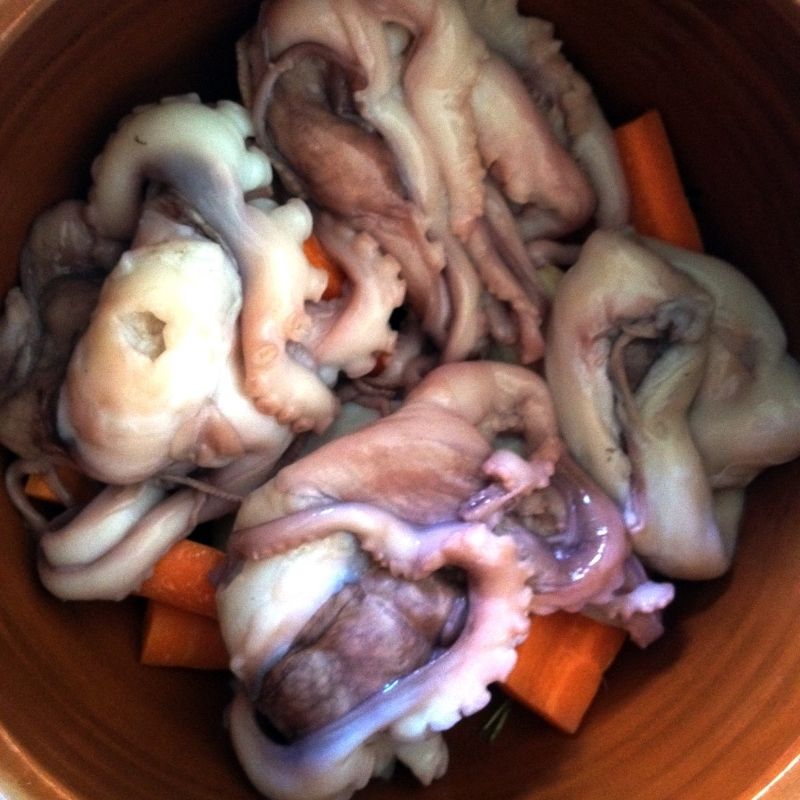 It looks a bit scary in this photo, but it was actually delicious (and slightly less bizarre looking after the cooking process - more like this, except a bit bigger... Sadly I was too busy eating it to take an 'after' photo.
Somewhat more conventionally, I've also made a seabass, tomato and black olive salad:
The rest was ice cream with fresh berries and port. :)
Posted via LiveJournal app for iPhone.